Jamie 
Newton
Partner - Compensation & Benefits - New York
Over 17 years executive search experience

Working in partnership with the global Reward & Analytics community

A forensic and unparalleled knowledge of the Reward profession

Its an industry I am passionate about and I enjoy using this skill to help clients identify what they really need.

I pride myself on maintaining 100% hit rate within this unique and challenging market

I have successful completed over 70 search assignments in the last 6 years within Compensation, Benefits, Executive Compensations, Pensions, and HR Technology and Analytics.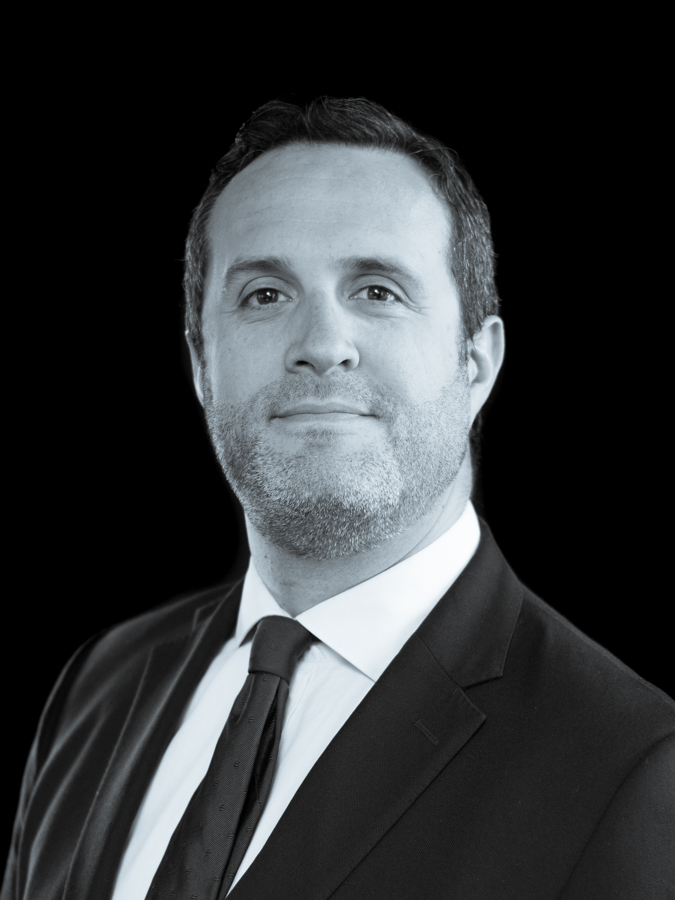 I graduated with a BA in History and Politics before entering the world of recruitment four days before my 21st birthday and a week before my graduation ceremony. Both my parent run separate recruitment businesses, so recruitment has been a part of my life since I was very young and something I knew I would do from an early age. I spent the next 10 years in HR recruitment working for three leading brands working my way from contingent into retained mandates during this time. Post financial crises, reward was a growing area of importance and its profile was sky rocketing so back in 2012 I took the decision to specialise purely in this market. A chance meeting at a networking event led me to Oakleaf Partnership who offered me the opportunity to build out a Compensation & Benefits practice and I have never looked back. I spent five years personally specialising in delivering executive search assignments within the reward market both in the UK, whilst building a market leading team of 8.
In 2019 I was proud to open our New York office, bringing our niche offering stateside. In New York we are the only executive search practice to specialise in hiring Compensation, Benefits, and Total Rewards professionals. Arriving to support an underserved market has been a welcome breath of fresh air for many of our clients and candidates, and in spite of the pandemic the last two years have seen us grow our New York presence significantly, and now we are shortly set to expand further by opening up in Boston in 2021.
Outside of work I enjoy all sports and completed the London Marathon in 2016 raising over £6,000 for Child Bereavement UK. My personal passions are Wasps RFC, and I am an avid fisherman. I have two young daughters who keep me firmly on my toes and my black labrador Ted is my main source of male company. Both him and I enjoy long country walks around the Surrey Hills.
Jamie has been a great partner throughout the entire interview and hiring process. There are times when working in different time zones can be challenging but our partnership proves working globally works even during a pandemic. During the challenging time the world is in, Jamie continued to stay present ensuring I was informed on where BNY Mellon was in the hiring process. This was a great comfort when wondering if the position was moving forward. Jamie was professional in managing both his relationship with the client and me, as the candidate. I appreciate his honesty, insights and continued support. Jamie is very knowledgeable in the Rewards space and thoroughly prepared me during the interview and contract process. I would recommend Jamie and Oakleaf for anyone looking for the next step in their Rewards career.
- Cindy Lukas, Global Head of Benefits, Bank of New York Mellon
Jamie has been exceptional throughout the process of my current move. From the initial approach, through the interview process, to the finalisation of the contractual details, he has been highly professional, demonstrated honesty and integrity at all times and remain constantly engaged. He balanced his relationship between client and candidate very well, which has not always been my experience when dealing with others in this field. He provided good background detail ahead of interviews, & was very supportive to me. I felt he went the extra mile for me throughout what has been a lengthy process, and I would not hesitate to recommend him to contacts within the industry, and I look forward to continuing to work with both Jamie & Oakleaf going forward in my new role.
- Simon Constantine, Managing Director of Regional Compensation, Bank of New York Mellon
When conducting my job search it became apparent to me that Jamie was the pre-eminent recruiter in the Reward space. His connectivity across candidates in the market was highly impressive. I consider myself to have a very good and diverse network of contacts within the reward profession and almost all of them know of, and interact, with Jamie in the course of their professional lives – whether recruiting for their own team, conducting their own job search, or just keeping in contact with him for market updates and in case the right career opportunity should arise. This speaks extremely highly of his range of contacts and network in the Reward profession. Jamie has also demonstrated the best knowledge, I have seen from a recruiter, of understanding the specifics of roles and the dynamics of the organisation and the Reward teams that the positions are arising within. I found it refreshing that there was not a "hard sell" from Jamie to push candidates towards every role that comes to market, but instead a more targeted and refined approach to roles. He takes time to understand the skills and specifics of each individual, and this patience and longer-term view with candidates is a mature and, undoubtedly, successful approach. Anecdotally, I also heard from my new employers that they were impressed with the organisation, professionalism, time and effort that Jamie applied to the search for the role that I filled last year.
James Butler – Director of Reward - Bank of Montreal
We started working with Jamie to try and help us find a new lead for Global reward and HR Services. Reward roles are always in high demand and notoriously difficult to find; and in addition we were looking for someone who could lead our agenda against a context of fast global growth, modernising an inconsistent set of processes and transforming our reward offering for a future generation.
Jamie spent time with us understanding this context and probably more importantly wanted to really try and understand that very difficult part of the search; cultural fit. In doing this it meant that he was able to identify both technical skills and behaviours we were looking for. This meant that the candidates he found were broadly on brief, and after each interview wanted a full debrief on what was good and not so good. All of this culminated in us landing a candidate who brought the right experiences, right behaviours and also had lots of potential too. Jamie helped us through the offer process and even took time to have lunch with him once he was onboard.
Our candidate has been absolute hit across the business and within the first six months was leading a revolutionary multi-million pound reward project to successful completion on time and budget! Thanks Jamie. You absolutely found us the right person for Abcam!
Nick Skinner – SVP of HR – Abcam plc
This is the second time that I have worked with Oakleaf to fill a critical role and I felt that you partnered with me in a completely confidential and trustful manner. Not only did you provide an excellent candidate list, but we worked with pace through a very slick process. The appointment was made within 3 months and I am delighted with the way my new hire has landed here at Virgin Media, impressing my CEO and Executive Committee with both technical and behavioural capabilities

Thank you Jamie, for a great addition to my team.
Catherine Lynch | Chief People Officer Virgin Media
"I am committed to the Reward profession and take the responsibility of being one of a handful of specialists brokering talent in this market very seriously. I have built my reputation on delivering for both candidates and clients alike and have the luxury of genuinely enjoying what I do."
JamieNewton@oakleafexecutive.com
T: 020 7220 7030
M: 07711 810 998
JOIN THE EXECUTIVE MAILING LIST
Don't miss the latest news, roles and thought leadership from Oakleaf Executive